Our Mission
Our mission is to ensure that the Plymouth Public Library has the means to provide quality services and resources to the community in a variety of accessible formats and locations. The Foundation is committed to planning for the future, increasing community awareness of library services and programs, and securing financial support.
---
An Essential Supporter
of library services in Plymouth for over 100 years, the Foundation has been responsible for construction of the state-of-the-art South Street library facility, funding for outstanding exhibits and programs, a corps of library volunteers and an increase in overall state aid to libraries through lobbying.
The PPLF is a 501(c)3 organization.
Did you know…?
The Plymouth Public Library Foundation is the Library's only fund-raising organization. When you donate to the Foundation, you are donating to the Library! Your money directly funds:
Technology Upgrades
Private funding has resulted in increased public computer access and checkout system upgrades at both the Main Library and Manomet branch. In addition, the Library is able to provide the latest in technology to our patrons – from e-readers to downloadable books, movies, and music. s.
Literacy for Life
The Plymouth Public Library's nationally recognized Adult Literacy Program is the ONLY adult Basic Education program in southeast Massachusetts that provides English as a Second Language, Adult Basic Education, Computer Literacy, Life Skills and GED classes. Learn more.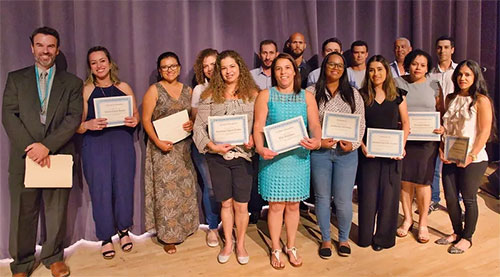 Children's & Youth Programs
Year-round after-school and summer enrichment programs offered free of charge for children and teens at both Library branches. Created and implemented by our professional library staff, these programs are designed to entertain and educate even our youngest patrons. See all the latest offerings on the Library Events Calendar.
Cultural & Personal Enrichment Programs
Each year, the Library offers hundreds of free enrichment programs at both the Main Library and Manomet Branch. Classical and popular musical performances, author series, seminars on computer literacy and personal finance, poetry workshops and environmental forums were offered at no charge to the greater Plymouth community.
Senior Citizen & Homebound Outreach
In addition to the Library's Large Print Collection, Library services are brought to assisted living facilities and homebound residents of Plymouth. Many social events, including concerts, lecture series and author talks are designed especially for seniors and have been held at the Main Library.
The Gallery at Plymouth Public Library
We have partnered with the Plymouth Art Guild to provide year-round cultural enrichment for all patrons – through the art of various mediums. The Gallery's mission is to provide artists from Plymouth County with a venue to display their work. Our goal is to host several shows over the course of any given year. Learn more.