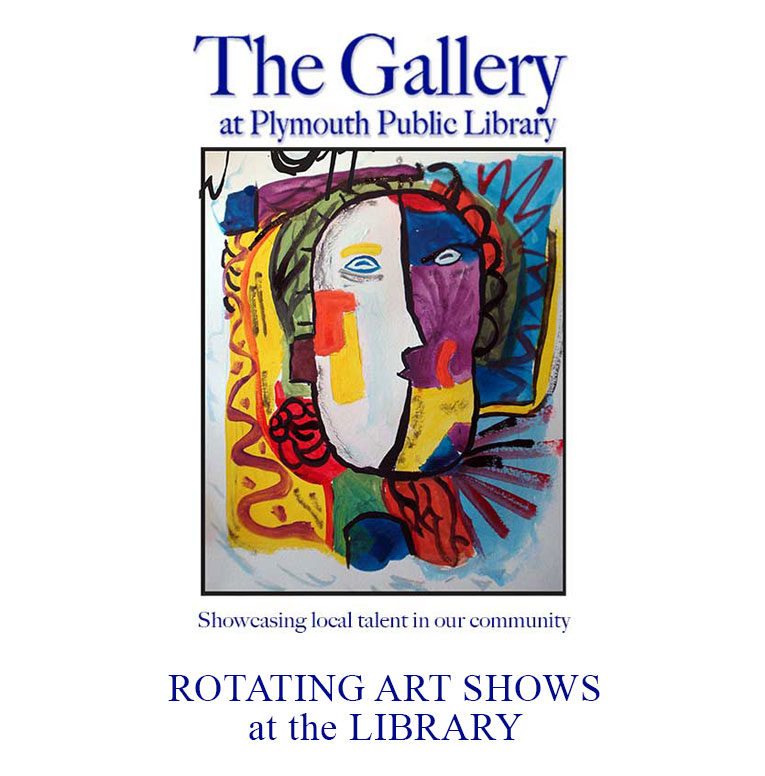 The Plymouth Public Library Foundation has partnered with the Plymouth Center for the Arts to bring ART into the LIBRARY. We provide space for a variety
of artistic styles and mediums in an effort to enhance the experience for visiting patrons and provide an opportunity to showcase local creative talent. The foundation receives 10% of the sale price of all items sold while in the gallery.
We are seeking artists interested in showing their work at the library.
Information for Artists Wishing to Display:
Application

Art Exhibition Policies

Appendix A:
Procedures for Mounting

Appendix B:
Exhibit Space Specs
For further information, call 508.830.4250, x 216, or fill out the form below: