The Shiff Garden
In 1991 the "new" Plymouth Public Library opened its doors to a spacious, beautiful interior and a large walled garden space at the back of the library. A generous memorial gift dedicated by the Richard Shiff estate gave the space a name and a lovely granite bench.
Many events have taken place in the Shiff Garden from story times to art shows to events like Foundation appreciation dinners. During these many years the " garden" had few plants and no shade. We invite you to join in our fund-raising activities to spruce up the garden so patrons can enjoy reading, studying, meeting and relaxing with friends on benches under shade trees and surrounded by colorful flowers.
---

The Spring plant, seed and bulb sale is on! Please visit our Flower Power site to place your orders today. Many wonderful plants and collections to choose from, including seed mats for pollinator gardens.
Thanks to those who purchased bulbs in the fall, we raised $1165. Let's keep our gardens in bloom!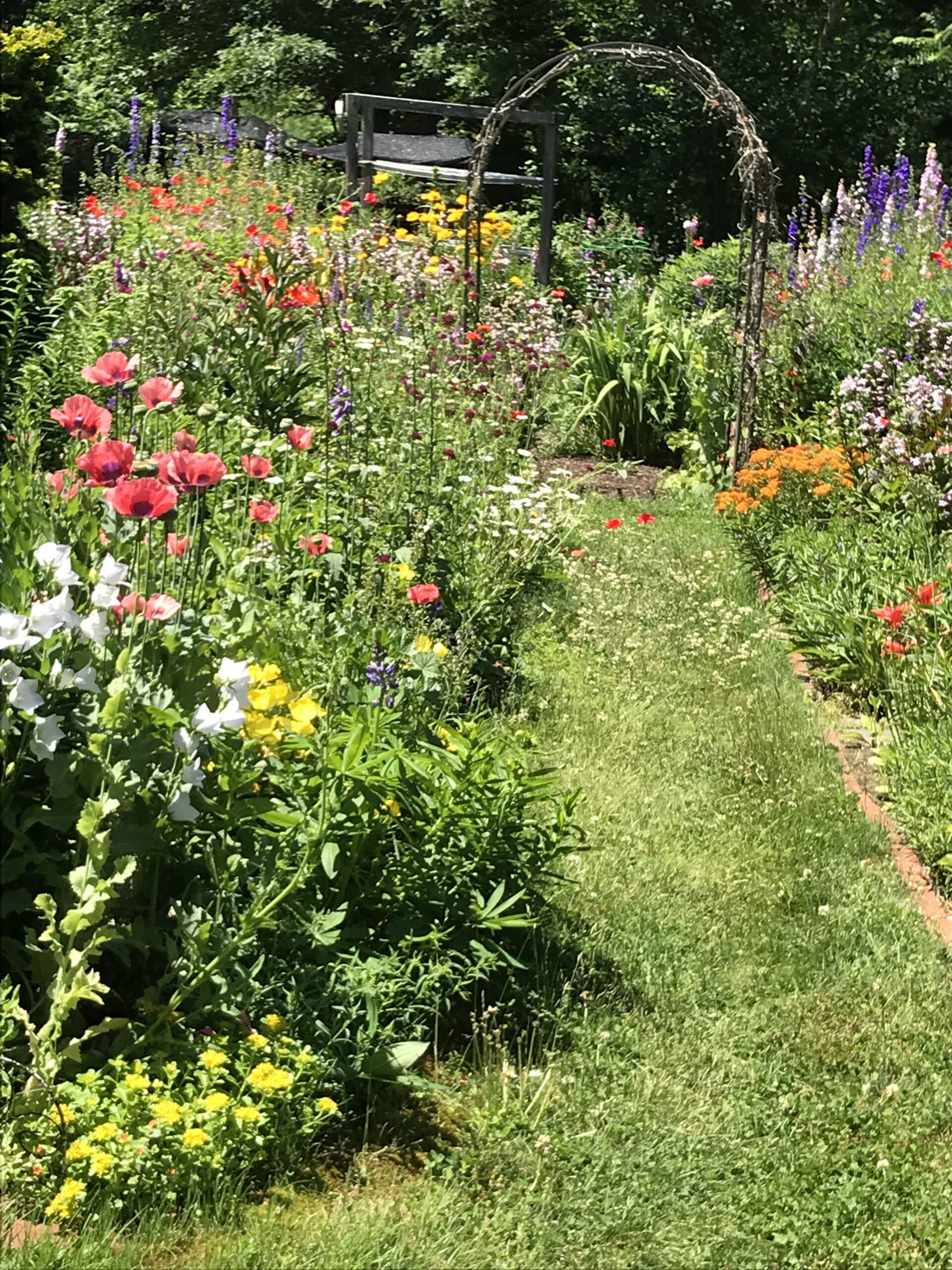 July 20, 2023
Save the Date for our 1st Annual Plymouth Garden Tour
(Details to Come)
---
The Garden Today
The garden is usually much greener; these photos were taken during the 2022 drought.
Our Vision for the Future
---