Please join us in thanking these generous businesses and caring members of the Plymouth community! Their invaluable support for our events ensures our Library will continue to provide the programs, technology, educational resources and outreach Plymouth needs and deserves.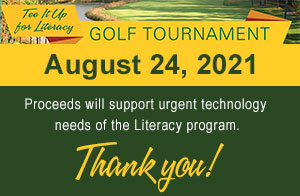 TOURNAMENT SPONSOR & 10K HOLE IN ONE SPONSOR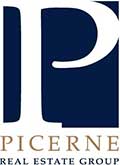 AWARD SPONSOR & 5K HOLE IN ONE SPONSOR

AWARD SPONSORS
Noreen Carey-Neville & Peter Neville


GOLD SPONSORS
Pat Cronin & Steve Connelly
DePaola, Begg & Associates
Robert Downing
South Shore Peer Recovery
Joyce & Geoffrey Stewart
SILVER SPONSORS
Mary Ann & Andrew Carter
HOLE SPONSORS
A & O Danner Companies, Inc.
Berlandi Family Foundation
G. Bradley
Condon Wealth Management
Clements Market
Robert Downey
Goodrich Lumber Co.
Granite Links
L. Knife & Son
Mezza Luna Restaurant
O'Connor & Drew, P.C.
Withington & Betters
PUTTING GREEN SPONSORS
Mary Lou & George Hutt
Plimoth Glass
---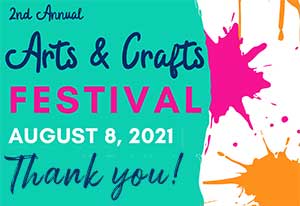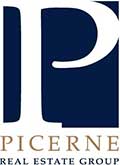 Plymouth Ears Nose & Throat Rockland Savings Bank
Amazon.com, Inc.
BEKALU Enterprises
The Law Office of Jonathan M. Graham and Associates, P.C.
One Stop Painting and Renovating Pella Windows
Watertree Financial Wellness, LLC
---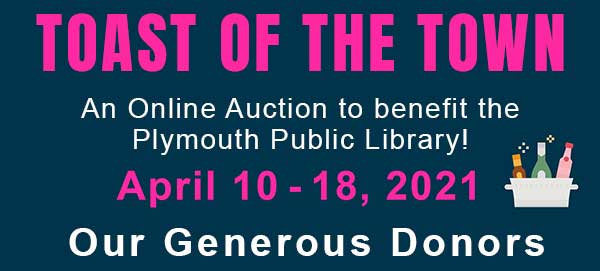 Alden Park
Patti Anklam & Joe Hutchinson
Joseph Ausikaitis
Maria & Dan Bishop
Lucinda & Al Carpenter
Kendra D'Angora
Edible South Shore
Deborah A. Etzel
Peter Follansbee
John Forti
Judy Fosdick
A Friend of the Library
Ruth Fry
Jennifer Harris
The Harris Family
Lynne Howell
Scott Kettle
Terry Kole
Stephen A. Kurkjian
Paula Marcoux
The Market, Pinehills
Mirabeau Inn & Spa
Oldways, Heritage Through Health
Joan Patterson
Helen & Bill
Pioppi's Package Store
Christopher F. Rockett
Mark Shriver
The Wisbach Family: John, Mary, Julia,
Allison & John-Ross
Woods Seafood
Jane Yolen
…and many Friends of the Library