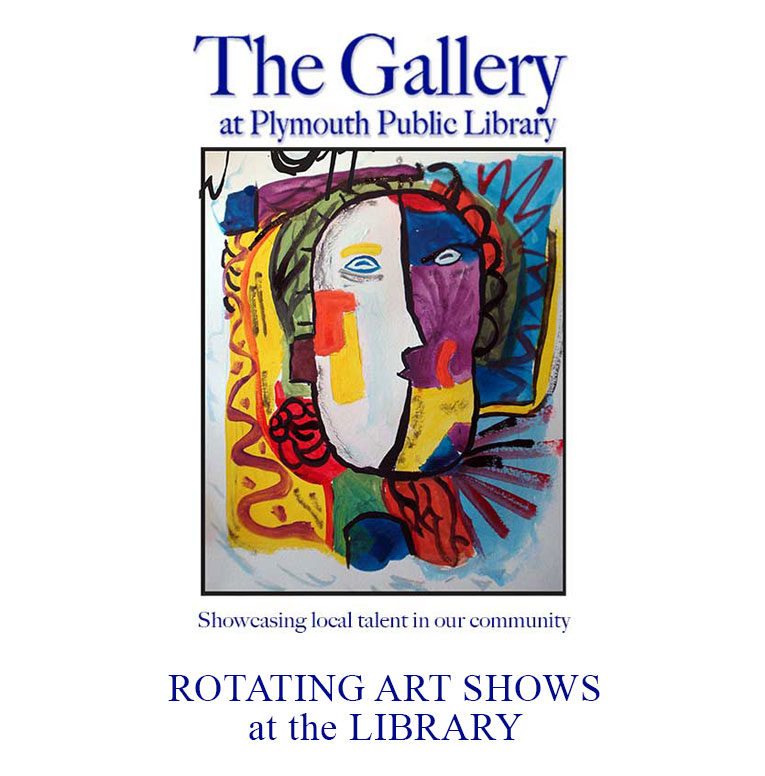 The Plymouth Public Library Foundation has
partnered with the Plymouth Art Guild to bring
ART into the LIBRARY.
We are seeking artists
interested in showing their
work at the Library.
More Information…
Application

Art Exhibition Policies

Appendix A:
Procedures for Mounting

Appendix B:
Exhibit Space Specs
This latest venture is part of our mission
to provide both educational and cultural opportunities
for members of our community.

We look forward to providing space for a variety
of artistic styles and mediums in an effort to enhance
the experience for visiting patrons and provide an
opportunity to showcase local creative talent.
Plus, it makes the Library even prettier!
For further information, call 508.830.4250, x 216,
or send us a note here: