Now in the Gallery:
Bridging the Gap
This fall, The Gallery is pleased to offer Bridging the Gap, parallel shows of paintings by artist Gretchen Moran and wool rugs by the Duxbury Rug Hookers.
---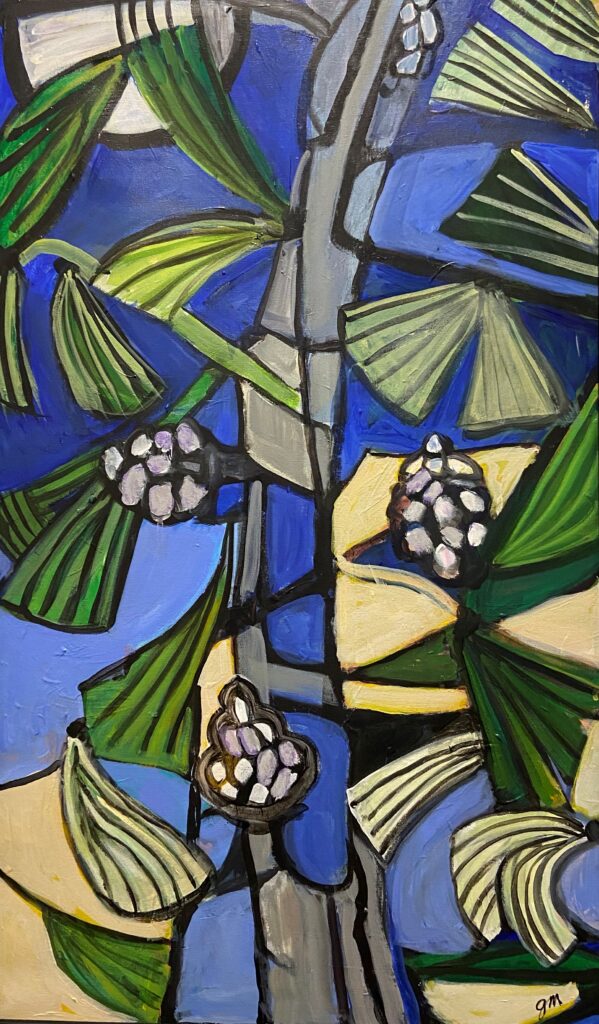 From The Artist Gretchen H. Moran
A Massachusetts native, I grew up in Newton and Plymouth, majored in Art at Connecticut College (for women in those days) and subsequently obtained degrees or certificates in Art Education, Art Therapy and Master Gardening in Boston,
Chicago and Providence.
Painting is my way of expressing my feelings about the worldwe live in, the landscapes, florals, still lives, interiors, hubcaps, doors, bowls and more. I do these in an expressionistic manner, using abundant and vivid color, with bold, broad brushstrokes. My work has benefitted from participation in numberous workshops, most recently in abstract art.
---
The Duxbury Rug Hookers
The Duxbury Rug Hookers are a group of women who arepassionate about rug hooking. They hook in many different styles, using new and recycled wool fabric cut in strips ofvarying widths; their stitches are big and small; their colors bright and muted, hand-dyed or off the bolt; their subjects varied.
Begun approximately twenty years ago, they meet regularly to hook on Tuesday mornings at the Duxbury Senior Center. Simply put, they are a group of women who enjoy rug hooking, learn from each other, and have become good friends.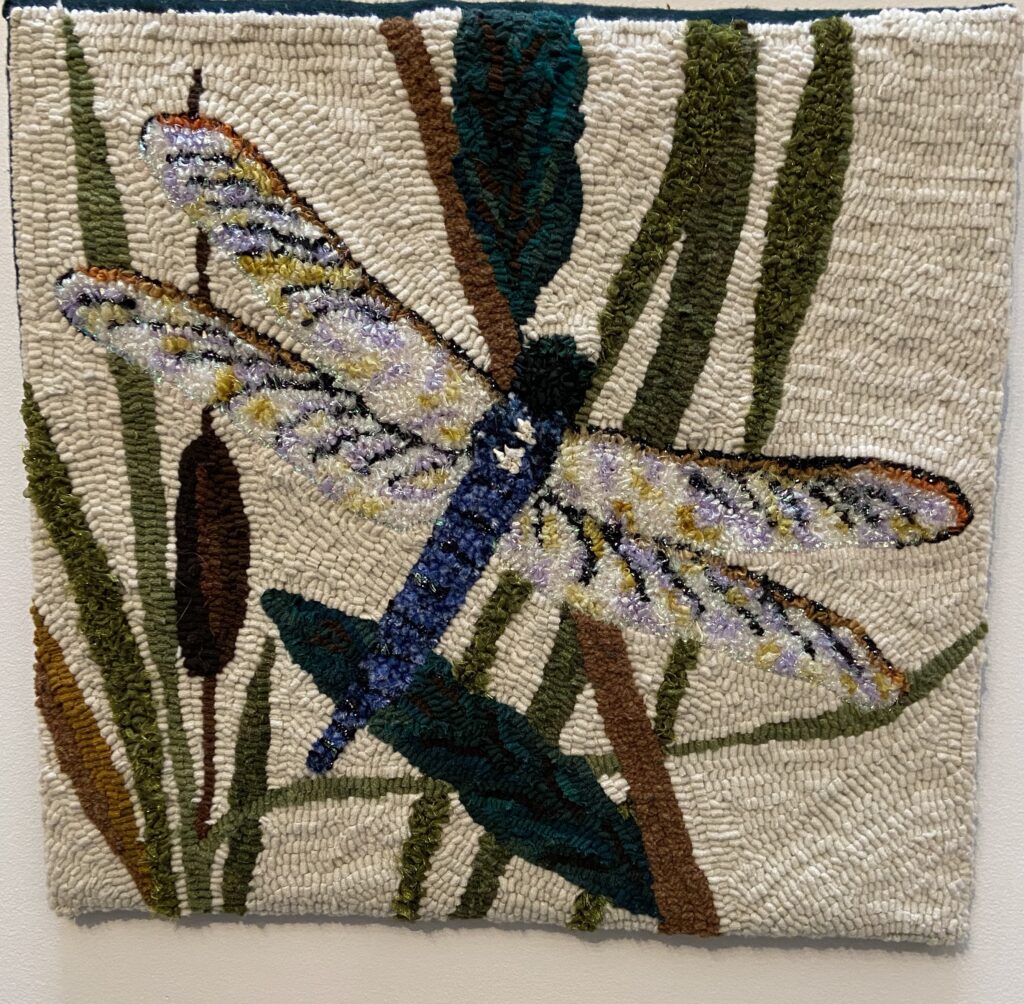 The Gallery is sponsored by the Plymouth Public Library Foundation in partnership with the Plymouth Art Guild. All of Gretchen Moran's works are for sale, and she has generously offered to direct 10% of the sale price to the Foundation in support of the Library.